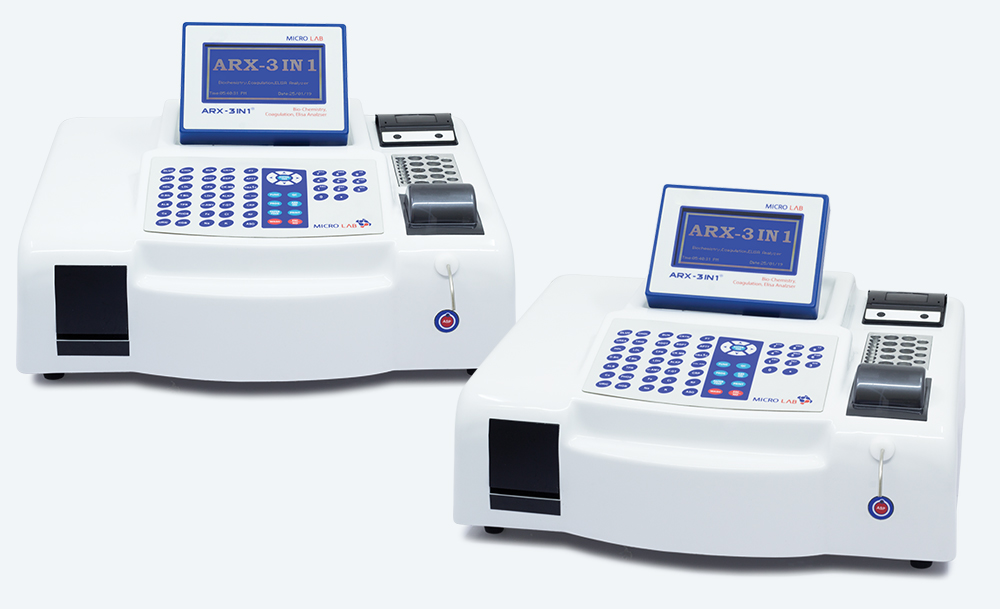 Biochemistry - Elisa - Coagulation Analyzer ARX 3 in 1
Main Feature
User friendly software
Editing of patient ID, Name (12 characters), Factor
Print out of laboratory name & Doctor's name.
Coagulation test like PT with Magnetic Stirrer.
Storage of 2000 test results in the memory with patient ID.
PS2 Keyboard connection optional.
Lamp Saver mode.
Methods of Calculations
Absorbance
End Point with standard / factor
Kinetics
Fixed time
Differential
Coagulation
Multipoint upto 10 standards
Aspiration System
Continuous flow system with bi-directional Pump.
Cuvettes: Dual Mode
Flow Cell of 18 µL
Removable Cuvettes
Macro, Semi Micro, Micro
Technical Specification
Product Description